 Formation of Business Entities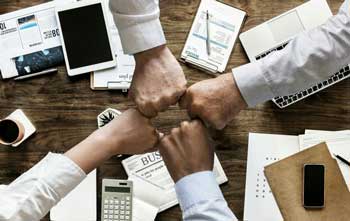 Every business operates as a sole proprietorship, corporation, limited liability company, general partnership, limited partnership, limited liability partnership, joint venture, or other entity, limited only by an entrepreneur's creativity. Each of these is similar to the others, and each has its own advantages and disadvantages. One thing they have in common, with the general exception of sole proprietorships, general partnership and joint ventures, is that they limit the liability exposure of the individual or entity that owns and manages them.
Most business entities, such as corporations and limited liability companies, are created by state statutes which set many of the rules applicable to the formation and operation of an entity, and even those that are not created by statute may still be governed by statutes with respect to their management, responsibilities to equity owners, and other important matters. An experienced lawyer, working as appropriate with accountants and other professionals, is key to choosing the right entity. The choice of entity in turn depends on the nature of the business, and on the parties who will organize, own and operate it. While many states make the basic formation of an entity such as a corporation or limited liability company appear easy, having a knowledgeable attorney involved with a business from inception is key to the formation of a business that has the best chance to be successful for its founders, investors, managers, employees, and their families.
Here at Shepard PLLC, we offer services for Seed Capital and Subsequent Funding Rounds, SEC Filings, SEC Reporting Requirements, Securities Law and more! Call Us Now!